A Crude Trilogy shows three separate stories that defy logical interpretation. The people who inhabit these plays are at the mercy of outside forces – disaster, magic, greed. For all the freedoms and liberties we enjoy in this nation, it's hard to escape the thought that our destiny and the destiny of the land that we live on and fight for is in someone else's hands entirely. Our coastline is destroyed and no one is brought to justice. Our waters are wounded and suspect. We are forced to demand that the very industry that hurt us be returned, so that the citizens of this state can work for a pittance compared to what they and Louisiana deserve. Written during the BP Gulf oil disaster, these plays look at what happens when you take it as it comes for too long.
The CastAlden Eagle (Ensemble)
Andrew Kingsley (Ensemble)
Andrew Vaught (Ensemble)
Donald Lewis (Ensemble)
Francesca McKenzie (Ensemble)
Jennifer Growden (Ensemble)
Keith Launey (Ensemble)
The StaffEmilie Whelan (Director)
Geoff Munsterman (Set Design)
Selena Poznak (Light Design)

Powered by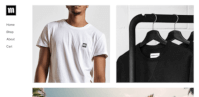 Create your own unique website with customizable templates.