Cripple Creek's collaboration with
The NOLA Project
for Lanford Wilson's 1965 masterpiece "Balm in Gilead" was a work of breathtaking scale. The setting is an all-night coffee shop on New York's upper Broadway, where the riff-raff, the bums, the petty thieves, the lost, and the desperate of the big city come together. Here we meet Joe, a novice drug dealer and Darlene, a naive new arrival to the big city, who seem to have the strength and the need to transcend the turmoil and ugliness of the life in which they found themselves.
Award-winning director
Mark Routhier
helmed a massive cast of twenty-five of the city's finest actors in this epic ode to the lost souls of society, an accomplishment for which he received a Big Easy award for "Best Director of a Drama."
​
For his work in "Balm in Gilead," company member Ian Hoch received a Big Easy Award for "Best Supporting Actor in a Drama."
The Cast
Chris Kaminstien (Xavier)
AJ Allegra (Tig)
Garrett Prejean (Martin)
James Bartelle (Rake)
Andrew Vaught (Dopey)
Alex Martinez Wallace (Ernesto)
Eric Gremillion (Tim)
Jessica Lozano (Carla)
Andrew Schoen (John)
Kristen Gremillion (Terry)
Mysti Rene (Rust)
Noelle Wilcox (Judy)
Ian Hoch (Fick)
Cecile Monteyne (Babe)
Natalie Boyd (Kay)
Jim Wright (Frank)
Ken Thompson (Franny)
Dylan Hunter (David)
Monica R. Harris (Bonnie)
Emilie Whelan (Ann)
Eric Charleston / Andrew Doss (Stranger)
Jared Gore (Al)
James Yeargain (Joe)
Kristin Witterschein (Darlene)
The Staff
​Mark Routhier (Director)
Beau Bratcher (Assistant Director)
Andrea Watson (Stage Manager)
Kayln Hepting (Assistant Stage Manager)
Stephen Thurber (Scenic Designer)
Eric Porter (Scenic Builder)
Joan Long (Scenic Painter)
Selena Poznak (Lighting Designer)
Katie Gelfand and Cecile Covert (Costume Designers)
Rebecca McLaughlin (Props Designer)
Casie Duplechain (Production Manager)
Nathaniel Kusinitz (Poster Design)
Monica R. Harris (Marketing Director)
Powered by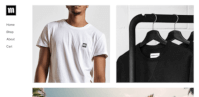 Create your own unique website with customizable templates.