CALIGULA
By Albert Camus | Adaptation by Andrew Vaught
​Directed by Emilie Whelan
'All Rome sees Caligula. And Caligula sees nothing but Caligula.'
CALIGULA
August 2017
Castillo Blanco
​Free to the Public

Written by French Absurdist Albert Camus in 1944 and made cult-notorious in a 1977 film by Penthouse Productions, CALIGULA is a screaming bullet out of a smoking gun, soaked in sex and nihilism. What does a public do when their leader wants to have the moon pulled out of the sky and placed in his bed? CALIGULA will stop at nothing; Is Rome prepared to resist?
Cripple Creek continues to offer high quality professional productions to the general public completely free of charge. Cripple Creek's mission is to produce works of cultural, historical, and political significance in order to provoke the public into social action. Offering CALIGULA at no cost to the general public allows anyone, regardless of income, to take in a show that explores what happens when when the world turns upside down. CALIGULA asks us to reflect on the stirrings inside of us that make cruelty both possible and prevalent. When is the moment a leader becomes a tyrant? And how does a nation react to such an evolution?
Cripple Creek sees theatre as a necessary component of civic life - the same as clean water, paved roads, and safe streets. Now in its eleventh year of work, CCTC is fortunate to partner with foundations and citizens equally committed to providing relevant creative experiences for the population of New Orleans. Thanks to generous contributions from the Arts Council of New Orleans, the Jazz and Heritage Foundation, The Keller Family Foundation, and individual citizens committed to improving New Orleans, CALIGULA promises song, sadism, and the spectacle of a society pushing itself to the brink.
Featuring: Ian Hoch, Zondra Howard, Clint Johnson, Kirk Jonathan,
Keith Launey,
April Louise,

​Jessica Lozano, Pamela D. Roberts, Evan Spigelman, and Angie Z
Director: Emilie Whelan
Adapted by: Andrew Vaught
Production Manager: Pamela D. Roberts
Stage Manager: Tricia Anderson
Music Director: AshleyRose Bailey
Sound: Kyle Sheehan
Lighting: Joshua Courtney
Photos: Jason Kruppa
​Scenic: Adam Tourek
Costume: Emilie Whelan
Composer: Tucker Fuller
Harp: Luke Brechtelsbauer
Drums: Fiona Digney
Photography: Jason Kruppa
Powered by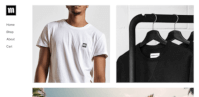 Create your own unique website with customizable templates.