​Cripple Creek produced the regional premiere of Bruce Norris' "Clybourne Park," the hottest ticket on Broadway in 2012. A response to Lorraine Hansberry's masterpiece "A Raisin in the Sun," "Clybourne Park" won numerous awards including the 2011 Pulitzer Prize for Drama and the 2012 Tony® Award for Best Play.
"Clybourne Park" takes place in a house in south Chicago over a span of 50 years. In 1959, the house is located in a white neighborhood and sold to an African-American family (the Younger family in A Raisin in the Sun). Then in 2009 the neighborhood has changed into an African-American community and the house is sold to a white couple. Uproariously funny, Norris dissects race relations and middle class hypocrisies in America past and present.
This production was made possible with the support of the
Jazz & Heritage Festival and Foundation
and was part of
"The Clybourne @ St. Claude Project,"
a larger collaboration with the
Greater New Orleans Fair Housing Action Center (GNOFHAC).
Cripple Creek also partnered with GNOFHAC for the production of a storytelling workshop in tandem with a new locally-produced play,
"Spirit House,"
that further explored some of the issues raised in "Clybourne Park."
​
Mary Pauley's performance in "Clybourne Park" netted her a Big Easy Award for "Best Supporting Actress in a Drama."


The Cast
Mary Pauley (Bev/Kathy)
Jackson Townsend (Russ/Dan)
Monica R. Harris (Francine/Lena)
Martin Bradford (Albert/Kevin)
Dylan Hunter (Jim/Tom/Kenneth)
Emilie Whelan (Betsy/Lindsey)
Ian Hoch (Karl /Steve)


​The Staff
​Francesca McKenzie (Director)
Andrew Vaught (Production Manager, Assistant Director)
Rebecca McLaughlin (Stage Manager)
Erin Roussel (Assistant Stage Manager)
Selena Poznak (Lighting Designer)
Adam Tourek (Set Designer)
Katie Gelfand (Costume Designer)
Michael Rathbun (Props Designer)
Rachel Lee (Dramaturg)
Monica R. Harris (Marketing Director)
Ian Hoch (Poster & Program Designer)
Eric Gremillion (Photography)
Powered by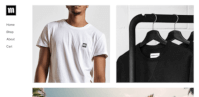 Create your own unique website with customizable templates.