As a small town prepares to resuscitate its economy by opening new medicinal baths, the doctor who conceived of the idea discovers the waters are contaminated. Certain he will be thanked for finding the flaw, he is alarmed when the town refuses to acknowledge or correct the defect. In spite of insurmountable opposition, the doctor refuses to ignore the truth and is terrorized by an oblivious and self-serving majority.
The Cast
​Donald Lewis, Jr. (Dr. Stockmann)
Maura Hooper (Catherine Stockman)
Monica R. Harris (Petra Stockmann)
Ron Reeder (Peter Stockmann)
Adam Moreland (Citizen)
Alden Eagle (Aslaksen)
Alisa Brock (Citizen)
Blake Baudier (Captain Horster)
Bradley Rosenberg (Billing)
Christopher Pitre (Eljif Stockmann)
Connor Pitre (Morten Stockmann)
Dennis McCann (Morten Kiil)
Eric Gremillion (Citizen)
Jessica Daigle (The Drunk)
John Tran (Citizen)
Liam Kraus (Hovstad)
Lisa Smith (Citizen)
The Staff
​Andrew Vaught (Director)
James Jennings (Production Manager)
Arthur Miller (Adaptation)
Powered by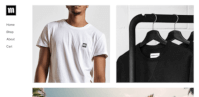 Create your own unique website with customizable templates.