Cripple Creek opened its third season with August Strindberg's testament to what power can do to a man and a country. As Erik seeks to strengthen his country, his tenuous mental state starts to unravel, leading him to acts of atrocity against his own people. In the character of Erik we see how the demands of leadership play upon a weak mind. The responsibility of power should be held above its use, and as we see time and time again, that responsibility is often too great for a leader to bear.
The Cast
​Jonathan Mares (Goran)
Keith Launey (Erik)
Liz Mills (Karin)
Adam Moreland (Max)
Blake Baudier (Gyllenstjerna)
Bridget Erin (Fru Persson)
Celeste Cahn (Lady in Waiting)
Charlie Vaught (Private Mans)
Daniel Amoss (Erik Sture)
Dennis McCann (Bridgekeeper)
Elizabeth McCarthy (Agda)
Eric Gremillion (Duke Charles)
Gerrit Hagen (Duke Johan)
John Tran (Nigel the Goldsmith)
Krista Schafer (Queen Mother)
Renata Schaffer (Sigrid)
Renee Laplant (Nils Sture)
Shawn Gwin (Svante Sture)
Talia Schaffer (Maria)
Ted Hornick (Peder Welamson)
Zoe Anderson (Courtier)
The Staff
Andrew Vaught (Director)
Adam Alonso (Costume Design)
Michele Garval (Stage Manager)
James Uddo (Sound Board)
Monica R. Harris (Dramaturg)
James Jennings (Scenic Design & Construction)
Scott Stewart (Light Design)
Powered by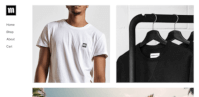 Create your own unique website with customizable templates.