For the 2009 Tennessee Williams Literary Festival, Cripple Creek re-mounted Kingdom of Earth, a breakout hit from the first season. Kingdom,

a rarely seen work from Mr. Williams' later period, focuses on Lot, a tubercular neurotic youth who is overly attached to the memory of his late mother. He has returned to his ancestral home with his new bride Myrtle, a sometime prostitute and former showgirl. She dwells in a fantasy world of romantic illusions, one of which is to nurse Lot back to health so they can get married, but soon discovers Lot only wants to use her to steal the deed to the property from his half-brother Chicken, who has lived on the property for years. Once he meets Myrtle, he gets some romantic designs of his own.
The Cast
​Blake Baudier (Lot)
Leah Wingate (Myrtle)
Alden Eagle (Chicken)
The Staff
​Andrew Vaught (Director)
Powered by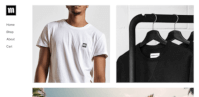 Create your own unique website with customizable templates.