Sometimes called Seven Descents of Myrtle,

Cripple Creek's first show focused on Lot, a tubercular neurotic youth who is overly attached to the memory of his late mother. He has returned to his ancestral home with his new bride Myrtle, a sometime prostitute and former showgirl. She dwells in a fantasy world of romantic illusions, one of which is to nurse Lot back to health so they can get married, but soon discovers Lot only wants to use her to steal the deed to the property from his half-brother Chicken, who has lived on the property for years. Once he meets Myrtle, he gets some romantic designs of his own.
The Cast
​Britt Hullender (Myrtle)
Andrew Kingsley (Offstage Voice)
Andrew Lenn (Lot)
Andrew Vaught (Chicken)
The Staff
​Rayya El Zein (Director)
Andrew Kingsley (Production Manager)
Powered by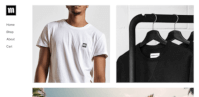 Create your own unique website with customizable templates.