The women of Greece, tired of the senseless war their husbands have been waging, have banded together to give the men an ultimatum. "You can either go over there and kill someone or stay here and have sex with me." One of the oldest and funniest plays to deal with the stupidity of war, Lysistrata and her band of accidental Amazons present their solution to the age old problem of how to make peace.
​
For their work on "Lysistrata," director Emilie Whelan and actress Kerry Cahill received Big Easy Awards for "Best Director of a Comedy" and "Best Actress in a Comedy," respectively.
The CastKerry Cahill (Lysistrata)
Aurora Nealand (Pallas Athena)
Jessica Lozano (Calonice)
Brittany Merrett (Myrhinne)
Monica R. Harris (Lampito)
Shannon Flaherty (Corinthian)
Marie Lovejoy (Boeotian)
Pamela D. Roberts (Calyce)
Madison Curry (Critylle)
Jennifer Pagan (Nicodice)
Ian Hoch (Magistrate)
Ross Britz (Cinesias)
Matt Story (Officer/Spartan/Market Lounger)
Nat Kusinitz (Officer/Athenian/Herald/Slave)
Phil Cramer (Draces)
Andrew Vaught (Philurges)
Dylan Hunter (Strymordorus)
Andy Schoen (Laches)
The Staff
Emilie Whelan (Director)
Adam Tourek (Set Designer)
Selena Poznak (Lighting Designer)
Monica R. Harris (Public Relations Coordinator)
Eric Gremillion (Sound & Video Designer)
Katie Gelfand (Costume Designer)
Rebecca McLaughlin (Stage Manager)
Andrew Vaught (Production Manager)
Powered by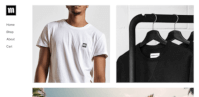 Create your own unique website with customizable templates.