Written in 1942, Madwoman invokes sinister strains of predatory capitalism — about the lust for oil, in a timely coincidence for this production — but it is ultimately a whimsical comedy about a Parisian socialite attempting to restore order to her corner of the world and peace for her neighbors. Madwoman

won awards for "Best Original Score" and "Best Costume Design" at the 2011 Ambie Awards.
The Cast
​Jennifer Pagan (Countess Aurelia: The Madwoman of Chaillot)
Alden Eagle (Broker)
Andrea Carlin (Irma)
Andrew Farrier (Pierre)
Andrew Vaught (Prospector)
Donald Lewis (The Baron)
Jessica Lozano (Constance/Shoe Peddler/Deaf Mute)
Leah Richards (Gabrielle/Flower Girl/Dr. Jadin)
Liam Kraus (Policeman/Seargent/Sewerman)
Ratty Scurvics (Street Singer)
Ross Britz (Ragpicker)
Samantha Beaulieu (President)
Shannon Flaherty (Josephine/Little Man/Doorman)
The Staff
​Emilie Whelan (Director)
Ratty Scurvics (Musical Director)
Jacqueline "Chex" Sindelar (Stage Manager)
Kristen Gremillion (Production Manager)
Eli Grove (Set Designer)
Katie Gelfand (Costume Designer)
Powered by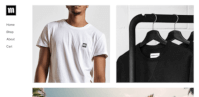 Create your own unique website with customizable templates.