Inspired by the unfolding environmental ruination and societal crises in south Louisiana, the story takes place in a small community of swamp workers whose lives and livelihoods are uprooted when the whims of unseen "upriver" consumers and the degradation of their natural environs force them to sacrifice and discard their jobs, homes and memories. Possum Kingdom mixes politics, physicality, original music, and simple machines to create an enchanting outdoor theater experience with a heavy dose of magic.

This production was part of a larger artistic collaboration with The Louisiana Bucket Brigade and the "Down By the River" project, which explores issues of environmental justice, the history of resistance movements, and plantation-to-plant patterns in Cancer Alley communities affected by the petro-chemical industries along the Mississippi River Road between New Orleans and Baton Rouge.
​
This program was supported in part by a Community Arts Grant made possible by the City of New Orleans. The grant is administered through the Arts Council of New Orleans.
The Cast
​Dylan Hunter (Alder)
Philip Yiannopoulous (Fitz)
Kate Kuen (Marjorie)
Martin Bradford (Pattison)
Andrew Vaught (Inman)
Odile del Giudice (Ginger)
Ezra Lowrey (Man Possum)
Kristen Gremillion (Lady Possum)
The Staff

Bonnie Gabel (Director)
Kristen Gremillion (Stage Manager, Assistant Director)
Francesca McKenzie (Production Manager, Engagement Coordinator)
Kirah Haubrich (Tour Manager)
Selena Poznak (Lighting Designer)
Eric Gremillion (Sound Designer)
Adam Tourek (Set Designer)
Sarah Rose (Costume Designer)
Carlisle Roveto (Props Designer)
Eli Timm (Puppet Consultant)
William Bowling (Composer)
Ian Hoch (Promotion Designer)
Powered by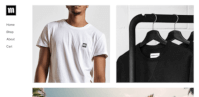 Create your own unique website with customizable templates.