In preparation for The Cradle Will Rock, Cripple Creek presented a staged reading of another Works Progress Administration (WPA) play. Revolt of the Beavers,

written by Oscar Saul and Louis Lantz and labeled "Marxism à la Mother Goose", is a fantastical musical following two children into "Beaverland," who help overthrow a tyrannical beaver chief that forces beavers to work without pay. Original music composed by local musician Byron Asher, Cripple Creek's own Jessica Lozano directed, and the show featured a promenade of local luminaries in theatre and music.
The Cast:
Kirk Bush (Paul)
Leah Richards (Mary)
Leslie Boles Kraus (The Professor)
Dylan Hunter (Oakleaf)
Blake Baudier (Chief)
Annie Barry (Tuff)
Shannon Flaherty (Ruff)
David Huynh (Beanpole)
Kristen Gremillion, Pamela Roberts, Jez Luckett (the Worker Beavers)
Sherri Marina, Mack C. Guillory III (the Barkless Beavers)
Powered by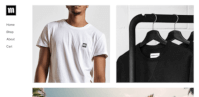 Create your own unique website with customizable templates.