The unscrupulous mayor of an insular and provincial city has adeptly surrounded himself with a flock of crooked and apathetic officials. The hospital is a catastrophe, the teachers are unqualified, the courtroom houses geese, the postmaster reads all the mail, and the police are perpetually drunk. When news that a government inspector will arrive incognito, the mayor hastily attempts to conceal the widespread corruption. In a very special guest appearance, New Orleans' actual Inspector General Robert Cerasoli joined the cast for a few performances.
The Cast
Andrew Vaught (Killroy)
Jackson Townsend (The Mayor)
Alden Eagle (Chief of Police)
Blake Baudier (Theodore Gilbeau)
Charles Vaught (Judge)
Dennis McCann (Luke)
Eli Grove (Art)
Helaine Michaels (Widow)
Henry Coates (Theodore Boudreaux)
J.R. Fader (Ammos' Wife)
Jessica Daigle (Locksmith's Wife)
Leanne Cochran (Mary)
Megan Staab (Art's Wife)
Michael Martin (Sergeant)
Michael Ward (Oscar)
Nancy Hartman White (Anna)
Nicholas Hyatt (Postmaster)
Taryn Vinet (Luke's Wife)
Ted Hornick (Waiter, Other Businessman)
Terry Cooney (Businessman)
The Staff
Andrew Kingsley (Director, Adaptation)
James R. Jennings (Set Design)
Leah Wingate (Costume Design)
Michele Garval (Stage Manager)
Blake Baudier (Technical Director)
Emilie Whelan (Asst. Costume Design)
Jimmy Uddo (Light and Sound Design)
Powered by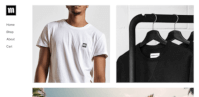 Create your own unique website with customizable templates.