"The Shakers were so certain. They were so sure of themselves. They believed God gave you ears to hear and if you listened – 'the foundation of your life will shake and you will be awakened.'"
​
In a world filled with uncertainties, Marion finds solace in her routines. She is content to let the powers that be handle the wrongs of the world. That is, until a friend convinces Marion to join an overnight mission to protest a pig farm spewing sewage into the community's ground water. When the mission goes out of her comfort zone, Marion is faced with questions we must all face. What do you do when the systems in place no longer effectively protect the people and the land they live on? What is more dangerous: to respond to injustice with violence or to do nothing at all? And if you do not stand up for your self or your community, then who will?
The Cast
Mary Pauley (Marion)
Claudia Baumgarten (Jean)
Brandi-lea Harris (Dolly)
Glenn Aucoin (Tom)
Greta Trosclair (Lou)
Jim Wright (Frank)
The Staff
​Kristen Gremillion (Director)
Elizabeth Harwood (Stage Manager)
Sarah Chatelain (Assistant Stage Manager)
Andrew Vaught (Production Coordinator)
Monica R. Harris (Public Relations Coordinator)
Selena Poznak (Lighting Design)
Eric Gremillion (Sound Design)
Adam Tourek (Set Design)
Chrisy Noble (Costume Design)
Sarah Green (Makeup Design)
Powered by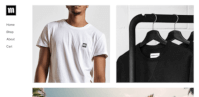 Create your own unique website with customizable templates.