Cripple Creek concluded its Epic Ubu Trilogy with Ubu Enchainé! That maniacal, sadistic, hungry tyrant, Pere Ubu has had a change of heart. Tired of the responsibility of bad rulership, Ubu renounces his power and becomes a slave. Of course to do that he must enslave others so that they can enslave him. And then there is the problem of others trying to free him from his self imposed slavery. A two night only engagement as Cripple Creek finishes its contribution to classical drama in the modern age.
The CastAndrew Vaught (Pa Ubu)
Francesca McKenzie (Ma Ubu)
Eric Gremillion (Corporal Pissweet)
Emilie Whelan (Freeman #1)
Shannon Flaherty (Freeman #2)
Selena Poznak (Freeman #3)
Don Lewis (Uncle Pissale)
Jessica Lozano (Eleutheria)
Ian Hoch (Judge/Lord Cornholer/Soliman)
Andrea Carlin (Prosecutor/Jack/Vizier)
Megan Staab (Counselor/Jailer)
The Staff
​Alden Eagle (Director)
Kristen Gremillion (Stage Manager)
Selena Poznak (Lighting Designer)
Chrissy Noble (Costume Designer)
Monica R. Harris (Public Relations Coordinator)
Powered by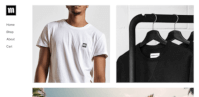 Create your own unique website with customizable templates.