In the first installment of the bizarre and utterly absurd Ubu trilogy, Pere Ubu sails the wine-dark sea on a ship made entirely of cheese. With music by Why Are We Building Such a Big Ship?

frontman Walt McClement, a rowdy, standing-room only crowd of Cripple Creek lovers struggled in vain to understand what was happening onstage. Fortunately, comprehension is not a requisite of enjoyment in this bombastic, colorful romp, and more than 100 patrons donated money to help Cripple Creek produce professional theater at amateur prices.
The Cast
​Andrew Vaught (Pa Ubu)
Monica Harris (Ma Ubu)
Andrea Carlin (Heads)
Shannon Flaherty (Tails)
Don Lewis (Captain MacNure)
Eric Gremillion (King Wenceslas)
Francesca McKenzie (Ladislas)
Jessica Daigle (The Queen)
Jessica Lozano (Boggerlas)
Megan Staab (Boleslas)
The Staff
​Alden Eagle (Director)
Kristen Gremillion (Stage Manager)
Christina Noble (Costume Designer)
Powered by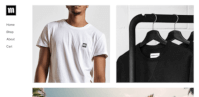 Create your own unique website with customizable templates.